Since September 17, 2010, you can now build your own Captain Super Stove. You need 50 parts normally. You can purchase all parts.
---
Requirements
 
Item
Number needed

to build

needed to buy

a single part*

Afterburner Grills
12
2
Poly-Steel Plating
12
2
Carbon Chips
12
2
Turbo Tech Knobs
14
3
* is required to buy every single individual part of the Captain Super Stove.

For one week, the Captain Super Stove will grant one-click cooking to all your decorative stoves ! His power is depleted after a week but you can recharge him for only 20

.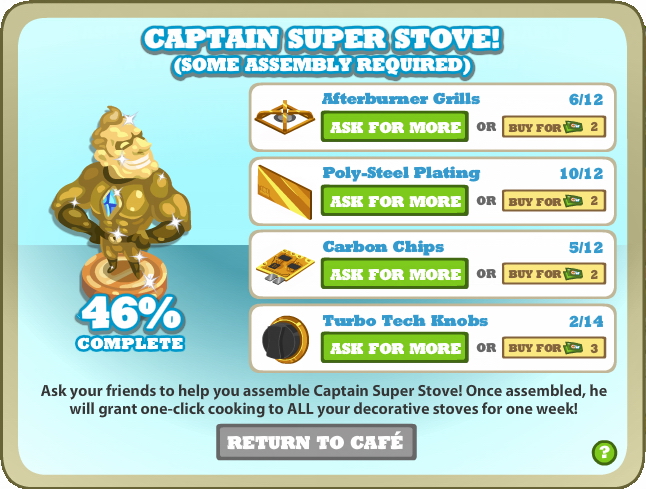 Associated Goals
Edit
Ad blocker interference detected!
Wikia is a free-to-use site that makes money from advertising. We have a modified experience for viewers using ad blockers

Wikia is not accessible if you've made further modifications. Remove the custom ad blocker rule(s) and the page will load as expected.