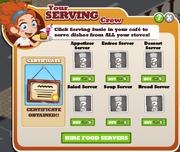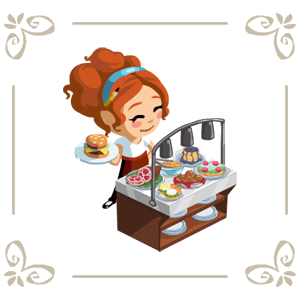 A special item that allows 1-click to serve all ready dishes from stoves. After placing and completing the Serving Susie goals you are able to hire or buy crew slots which enables the Serving Susie for a 7 day shift, afterwards you are required to rehire or buy for another week.
See also Sous Chef
External Links
Edit
Zynga's Official Forum Guide to Serving Susie [1]
Ad blocker interference detected!
Wikia is a free-to-use site that makes money from advertising. We have a modified experience for viewers using ad blockers

Wikia is not accessible if you've made further modifications. Remove the custom ad blocker rule(s) and the page will load as expected.